Affordable Wedding Ceremonies
in Atlanta Area
Scenic Bridge
Are you looking for a quick, inexpensive and easy ceremony, but an alternative to an impersonal courthouse wedding? Our "Short and Sweet" ceremonies may be just what you want! I can perform a very lovely ceremony for the two of you in the wedding studio in my home or at near-by McDaniel Farm Park in Duluth or Sims Lake Park in Suwanee. These weddings include a choice of a civil, religious or personal ceremony. The fee for the "Short and Sweet" ceremony in my wedding studio includes a decorated wedding arch, bridal bouquet, ring pilllow, candles, flowers, & a unity candle ceremony. The fee is $150 if it's just the two of you and two guests. Up to 8 guests are welcome to attend for an additional $15 per person. I also offer "Short & Sweet" ceremonies at McDaniel Farm Park near Gwinnett Place Mail. It is a lovely small park which is a restored farm from the 1930s. There is a scenic bridge, ideal for small ceremonies, as well as a pasture and a picnic pavillion. Also, Sims Lake Park off Suwanee Dam Road is a beautiful venue with a lake and waterfall. The fee for ceremonies at the park is $195 and you may have up to 25 guests. Just bring your marriage license and we will take care of the rest! Short and Sweet Ceremonies are also available for your vow renewal or commitment ceremony. Call Karen at 404-931-6356 for more information.
Sims Lake Pavilion
Beautiful Bridge for Small Ceremony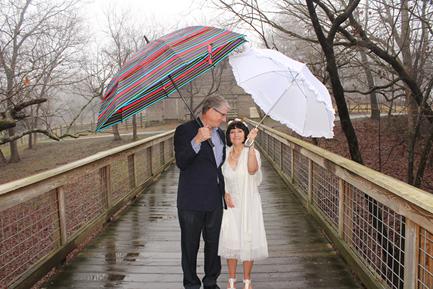 McDaniel Farm Bridge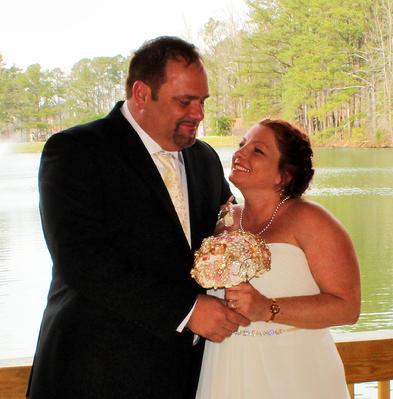 Sims Lake in Suwanee
Sims Lake Park
McDaniel Farm Park
Your Short and Sweet Ceremony can accommodate up to 8 guests in my home to witness your wedding vows or up to 25 at the park. Ceremonies may be scheduled at your convenience 7 days a week. At times, we may be available on very short notice when you just can't wait to say your vows! Professional photography is available starting at $100 per hour, when available. We look forward to helping you create a lovely wedding ceremony.
Written in the Stars Weddings
3990 Vista Point Lane
Suwanee, GA 30024



Web Hosting powered by Network Solutions®